© 2014 Terlinden Transporte - Design und Entwicklung by
www.niceadvice.de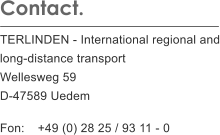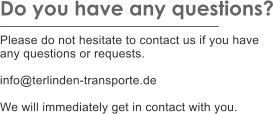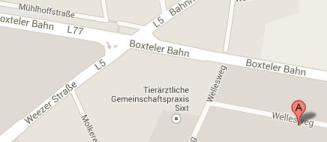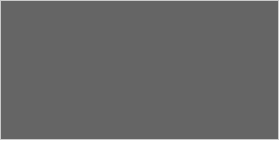 Who we are.
The forwarder TERLINDEN Transporte is
looking back to a long tradition of
transporting.

Vehicles.
Following vehicles are at customers disposal...


Service.
We take care of transports within whole
Germany as well as our immediate
neighbouring states...

Imprint.
The content of our website has been
compiled with meticulous care and to the
best of our knowledge.